Обновление сборки 14.05.2018

Entry posted by MSC ·
1,357 views
ВНИМАНИЕ!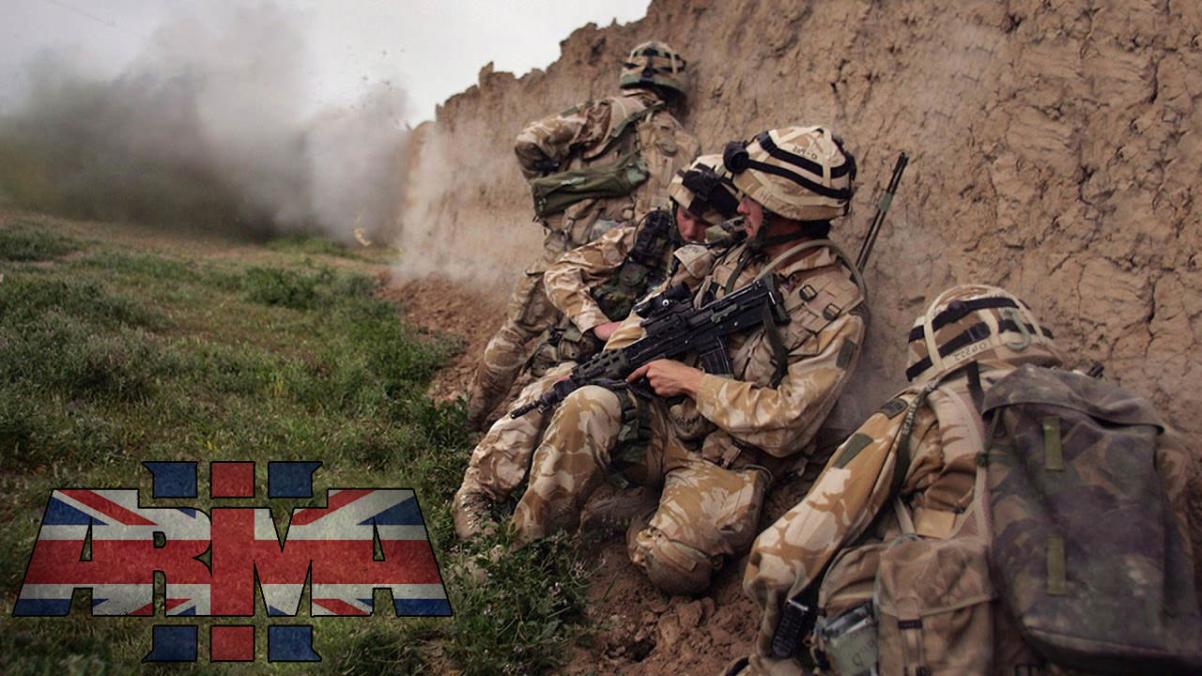 Обновление ARMA 3: For Queen and Сountry  (1.3) | ~ 5 GB 
Список изменений:
@WOG_Mods
Добавлены юниты, вооружение и техника Вооружённых сил Великобритании (#8)
Добавлен FV510 Warrior (#8)
Добавлен AN/TWQ-1 Avenger
Добавлен M1045 HMMWV TOW
Убран эффект побеления экрана, для подавления.
Введён обратно лимит в 15 символов, для маркеров в дополнительный канал. Для всех остальных каналов, действует ограничение в 50 символов на метку (#81)
ПЗРК при захвате цели, более не рисует квадрат захвата (#80)
Добавлен логотип при загрузке
Добавлены магазины, с трассирующими патронами, для СВД (#70)
Добавлена возможность выгрузить погруженного бота из техники (#67)
Поправлен звук выстрела ГП, теперь он слышен на расстоянии ~200 метров и позиционируется (#65)
Поправлены описания магазинов (#59)
Зелёные, являясь союзниками красных или синих, теперь могут ставить маркера в дополнительный канал (#74)
Добавлено отключение приглушения, если вблизи кто-нибудь стреляет. Не затрагивает экипаж техники. (~70 метров) (#6)
Уменьшена скорость переворота техники
Исправление проблемы, приводящей к сломанным слотам
@WOG_Islands (НОВАЯ ПАПКА!)
@WOG3_Islands
Обновлён Литиум.
Папка, как и раньше, совместима с WOG³ и WOG WWII
Актуальная строка запуска:

-mod=@CUP_Terrains_Core;@CUP_Terrains_Maps;@RHSGREF;@RHSSAF;@RHSUSAF;@RHSAFRF;@WOG_ACE;@WOG_Mods;@WOG_Islands;@WOG3_Islands;@task_force_radio;

Просьба о всех замеченных проблемах, недостатках или пожеланиях, сообщать нам по адресу https://bt.wogames.info
При наличии желания помогать со сборкой - так же милостливо просим на багтрекер.
Так же, предлагает присоединится к заполнению Вики проекта, по адресу https://wiki.wogames.info
Более популярны нежели премьер-министр Южной Кореи.
Всегда Ваши,
Северокорейские повелители
NOTICE!
Arma 3 Update: For Queen and Country  (1.3) | ~ 5 GB 
Changelog:
@WOG_Mods
Added units, weapons and vehicles of the British Armed Forces (#8)
Added FV510 Warrior (#8)
Added AN/TWQ-1 Avenger
Added M1045 HMMWV TOW
Suppression no longer has a whiteout effect
Side channel marker text limit reintroduced and is now equal to 15 characters. All other channels are limited to 50 characters per marker. (#81)
MANPADS no longer have a target lock rectangle (#80)
Added a loading screen logo
Added tracer magazines for SVD (#70)
Added ability to unload an AI unit / player from a vehicle (#67)
Fixed underslung grenade launcher sound. It should now properly position and be heard from ~200 meters (#65)
Fixed incorrect magazine descriptions (#59)
Independents can now properly place markers into side channel, if they are allied with BLUEFOR or OPFOR (#74)
Sound muting is now automatically disabled, if nearby gunfire is detected (~70 meter radius). Vehicle crew is not affected (#6)
Vehicle flipping speed lowered
Fixed an issue, which led to broken slots.
@WOG_Islands (NEW FOLDER!)
@WOG3_Islands
Lythium updated
Mod folder is once again compatible with WOG³ and WOG WWII
Updated mod string:

-mod=@CUP_Terrains_Core;@CUP_Terrains_Maps;@RHSGREF;@RHSSAF;@RHSUSAF;@RHSAFRF;@WOG_ACE;@WOG_Mods;@WOG_Islands;@WOG3_Islands;@task_force_radio;
If you encounter any problems - please report them to us via https://bt.wogames.info
If you wish to join the development - please select a ticket from the bugtracker and solve it!
Additionally, we ask all volunteers to join us in the task of creating a Wiki for the project https://wiki.wogames.info

More popular than the South Korean prime-minister.
Yours forever,
North Korean overlords